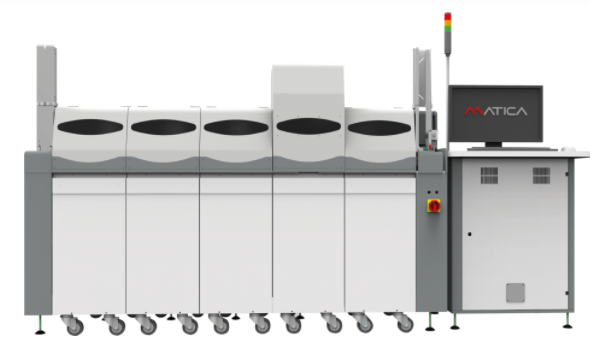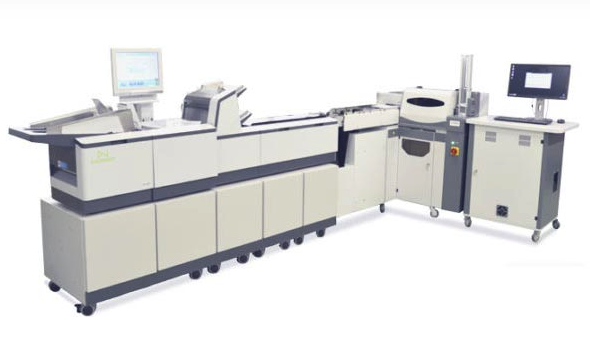 Mailing Solutions
The mailing solution provides flexibility and high output configurations. Depending on the configuration our machines can reach up to 1000 cards per hour.
The card mailer can have C, V or Z folds depending on client configuration.The mailing process matches between the card and the mailer so mismatches don't occur. The mailing system can be inline or standalone.
Inline
Inline mailing system connects the card mailer to the card embossing system. In that way the card is processed directly and sent to the envelop.
In certain cases where a quality assurance step is performed before mailing, the mailing system is detached from the main production system and cards are process post production.